PAC Interns and Fellows
Robert Bankowski – Policy Intern Summer 2021
Hello, my name is Robert Bankowski. A little bit about myself is that I recently graduated from the University of California, Davis with two degrees in International Relations and Economics. I am a first-generation Polish American who has grown up in California all my life. I am very proud of my heritage and it has motivated me to use that as a driving force for my future career in diplomacy. Growing up I heard the stories of the injustice under the communist era of which my parents grew up. This has inspired my main passion in life, besides reading books about history, which is to help improve the lives of all the people of Eastern Europe. I am very grateful for the opportunity to work for the Polish American Congress this summer as a Policy intern. I am also very much looking forward to all the exciting work they have in store for me.
Miłosz Krupiński – Policy Intern Summer 2021
Hello, my name is Milosz Krupinski, and I am a recent graduate of Rutgers University. I majored in History with a concentration in Law, Politics, & Government, and Digital Studies. I have been especially interested in Polish and European history. I am originally from Poland but have spent the majority of my life in the USA, living in New Jersey, and I am a dual Polish and American citizen. Being Polish has always been a big part of my life, and I am active in the Polish American community and have been part of Harcerstwo (Polish Scouting Organization) for over a decade. In my spare time, I enjoy traveling, hiking, playing video games, and reading.
Caroline Nowak – Policy Intern 2021
Hello, my name is Caroline Nowak and I am from Los Angeles, California. I am a rising junior at Tufts University and am double majoring in International Relations and Russian and East European Studies, as well as minoring in Religion. While I do not speak Polish, I have been fortunate to travel to Poland with my family and have engaged with Polish history and culture through my university studies. On campus, I am involved in Strong Women Strong Girls (a mentoring program for elementary school girls) and Women in International Relations. In the future, I hope to work in diplomacy or international human rights law. I am excited and grateful for the opportunity to connect with my Polish heritage and the community that PAC serves as a Policy intern this summer.
Julia Rutkowski – Communications Intern Summer 2021
Hello, my name is Julia Rutkowski and I am a rising sophomore at Northwestern University. Double majoring in Journalism and International Studies, I am dedicated to learning more about international affairs and communicating ideas and opinions to an audience. Growing up as the daughter of Polish immigrants, my heritage is extremely important to me and I have learned to speak, read and write Polish to maintain close relationships with my extended family. Traveling is one of my favorite things to do and I have spent the majority of my summers in Poland or visiting neighboring countries such as Germany, Austria, Slovakia and more. 
On campus I am involved with the Student Advisory Board and am a contributing writer to HerCampus Magazine. I serve on the Philanthropy Committee for Kappa Delta Sorority and work for Medill Student Affairs where I am developing my interpersonal and organizational skills. I am also a member of the Polish-American Student Alliance where we celebrate being Polish and come together as a community. In the future I am hoping to move toward a career in foreign service and diplomacy and especially focus on United States-European affairs.
Alexander Tantum – Policy Intern 2021
Hello, my name is Alexander Tantum. I was born in New Jersey and have lived there my entire life. My maternal grandmother's family is from Poland, and a significant portion of my ancestry is Polish. I am currently entering my senior year in the College of Liberal Arts and Sciences at Villanova University, and I am majoring in Political Science. I have been on the Dean's List each of my six semesters thus far at Villanova. I write for the school newspaper, The Villanovan, am a member of the Pre-Law Society and Sports Analytics Club, and play intramural basketball, football, and tennis. This is my third summer interning for the Polish American Congress. I am also interning for the New Jersey Republican Party.
Paulina Rezendes – Policy Intern Winter 2020/2021
Paulina is a junior majoring in International Relations with a minor in Political Science at Loyola Marymount University. She is passionate about relations between the countries and their foreign and domestic policies. As a Polish citizen living in the USA, she is focused on the relations between Poland and the USA and its role in Polish domestic and foreign policies. Besides that she likes hiking and traveling.
Kay Minkiewicz – Policy Intern, Spring 2020
Hello, I grew up in South and East  Asia (Japan, Thailand, and Pakistan) before going to boarding school in the U.K. My mother is Polish and my dad is Dutch of Polish heritage. Growing up, I was part of Harcerstwo (Polish scouting), where my respect for Polish history and values was developed. I am currently studying Philosophy and Economics at The London School of Economics. At LSE, I am involved in the Mergers and Acquisitions Group and the Emerging Markets Forum. Alongside my studies, I am interested in economic policy, development finance, and data science. I also play semi-professional rugby for Old Albanian RFC and have been selected to play for the Polish national team.
Kamila Magiera – Communications Intern, Winter- Spring 2020 
In high school, I graduated top 5% in my class and extracurricular-wise, was a two-year captain and four-year first singles of the varsity tennis team, the piano accompanist for my high school choir, and New Jersey state officer and chapter president for Future Business Leaders of America. I was also involved with Habitat for Humanity, National Honors Society, Spanish National Honors Society, Senior Ambassadors, and Mission of Hope, a service trip to the Dominican Republic through my church. Currently, I am a freshman student at the George Washington University in Washington, D.C., pursuing a Bachelor's in Business Administration with dual concentrations in Business Economics & Public Policy and International Business with a minor in International Affairs. On-campus, I am involved in Delta Sigma Pi, a professional business fraternity, and GW Women in Business. While in Washington D.C. and at the George Washington University, I hope to explore fields that focus on the intersection of business and government from a global perspective.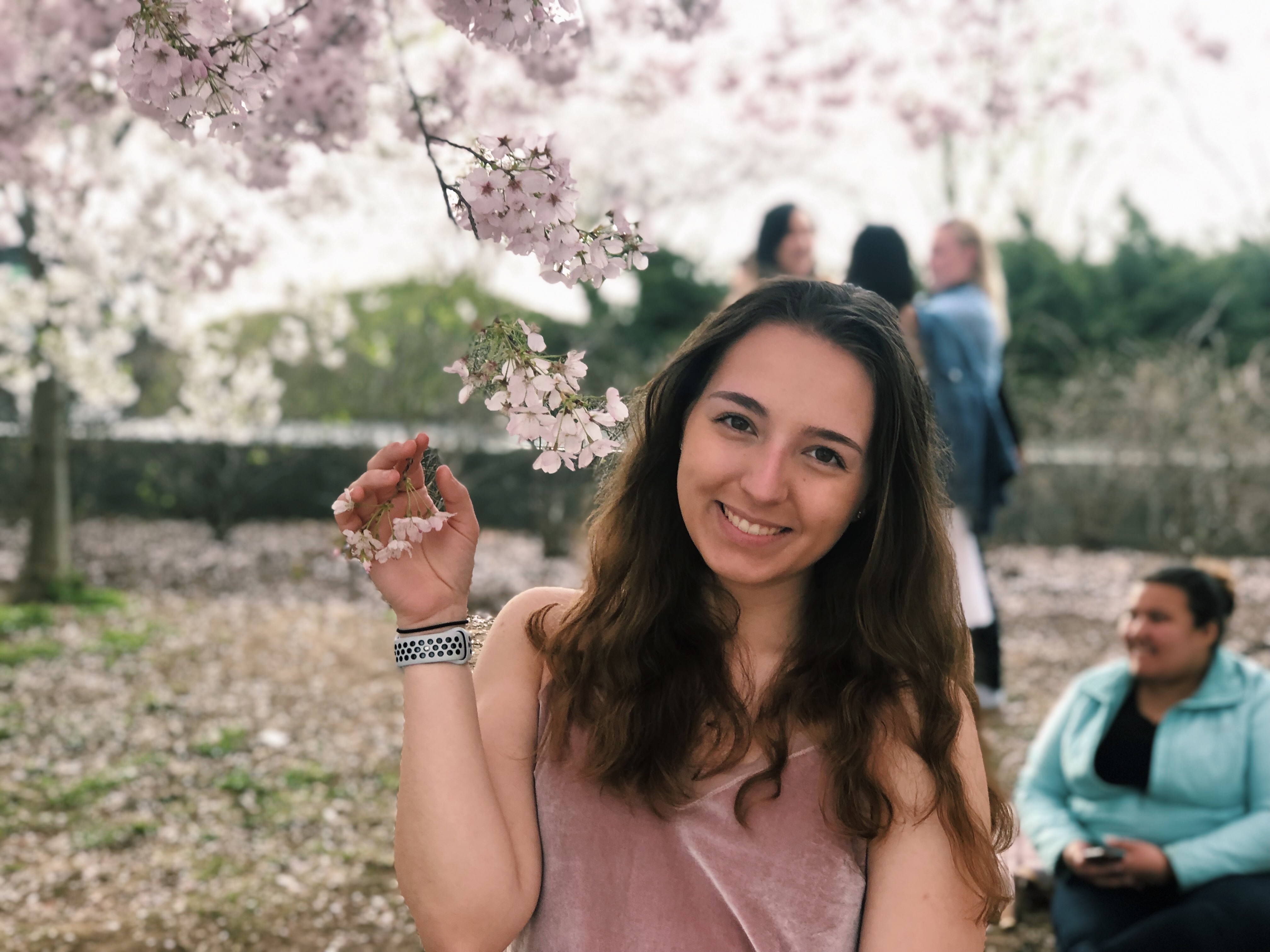 Nicole Rybak – Social Media Intern – Fall 2019
Hello, my name is Nicole Rybak. I was raised in a Polish-speaking household in Bensenville, IL, a suburb of Chicago. I was involved in the Polish community in Chicago, attending Wladyslaw Sikorski Polish school through "liceum" and participating in various interscholastic events and competitions.
Beyond my cultural connection, I attended Fenton High School and was involved with my school's speech team and Group Interpretation (competitive drama team), competing at the state level in both. I learned to be a leader through presiding over the class of 2018 Student Council and the National Honor Society, both of which kept me heavily involved in volunteering and event coordinating. Hobby-wise, I have always been musically inclined, playing the violin, piano, and guitar. Aside from speaking both Polish and English fluently, I am currently on track to speaking fluent Spanish and French.
After graduating in the top 5% of my class in 2018, I moved to Washington D.C. to attend Georgetown University with a major in linguistics, as well as a potential double minor in Spanish and French. I have spent the summer working as a remote research assistant for a Georgetown linguistics professor and cannot wait until I get to reconnect with my roots and learn even more about the global Polish community.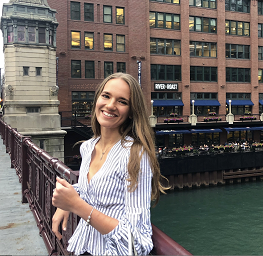 Julia Benbenek – Communications Intern, Winter -Spring 2019
Hello, my name is Julia Benbenek. I was born and raised in a northern suburb of Chicago called Park Ridge. However, I have a dual citizenship with Poland because both of my parents are Polish immigrants. Growing up, I attended Maksymilian Maria Kolbe Polish school once a week to learn more about my roots. In May of 2017, I passed my matura exams, and I graduated as valedictorian of my class. I also attended Maine South High School where, throughout my four years, I was on the most academically accelerated track. I graduated in the top 1% of my class with a 4.88 GPA and 36 ACT. Regarding my extracurricular activities, I was heavily involved in debate through Model United Nations, We the People: The Citizen and the Constitution, and the Mock Trial team of which I was the lead attorney. I also had the honor to serve as Vice President of National Honor Society which gave me the opportunity to run the school's peer tutoring program and organize fundraising events for various causes. I played varsity tennis all four years and was the concertmaster of my school's orchestra. Outside of school, I worked as a tutor.
In August of 2018, I moved to Washington, DC to begin my undergraduate education at Georgetown University. I am currently planning on pursuing a major in International Political Economy and a minor in Spanish. I anticipate graduating in May of 2022 with a Bachelor of Science in Foreign Service.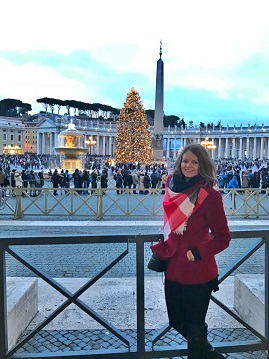 Marta Cichocka – Policy Intern, Spring-Summer 2019
I was born and raised in Poland, where I spent twenty-four years of my life. In 2012, I graduated with a Bachelor's Degree in Administration at Kazimierz Wielki University in Bydgoszcz, and following this path, in 2014 I graduated with a Master's Degree in Public Administration at the same university. Since I have always been interested in complex political, economic, and cultural global interactions, as well as social and international policy issues, and traveling, I moved to the U.S. to pursue further education in International Studies. I am currently pursuing a major in International Studies at Montgomery College, as well as Spanish as my third language. In 2018, as a distinguished student, I was honored with induction into the Phi Theta Kappa Honor Society, the nation's largest international and most prestigious honor society that recognizes excellence, hard work, good grades, leadership, and commitment.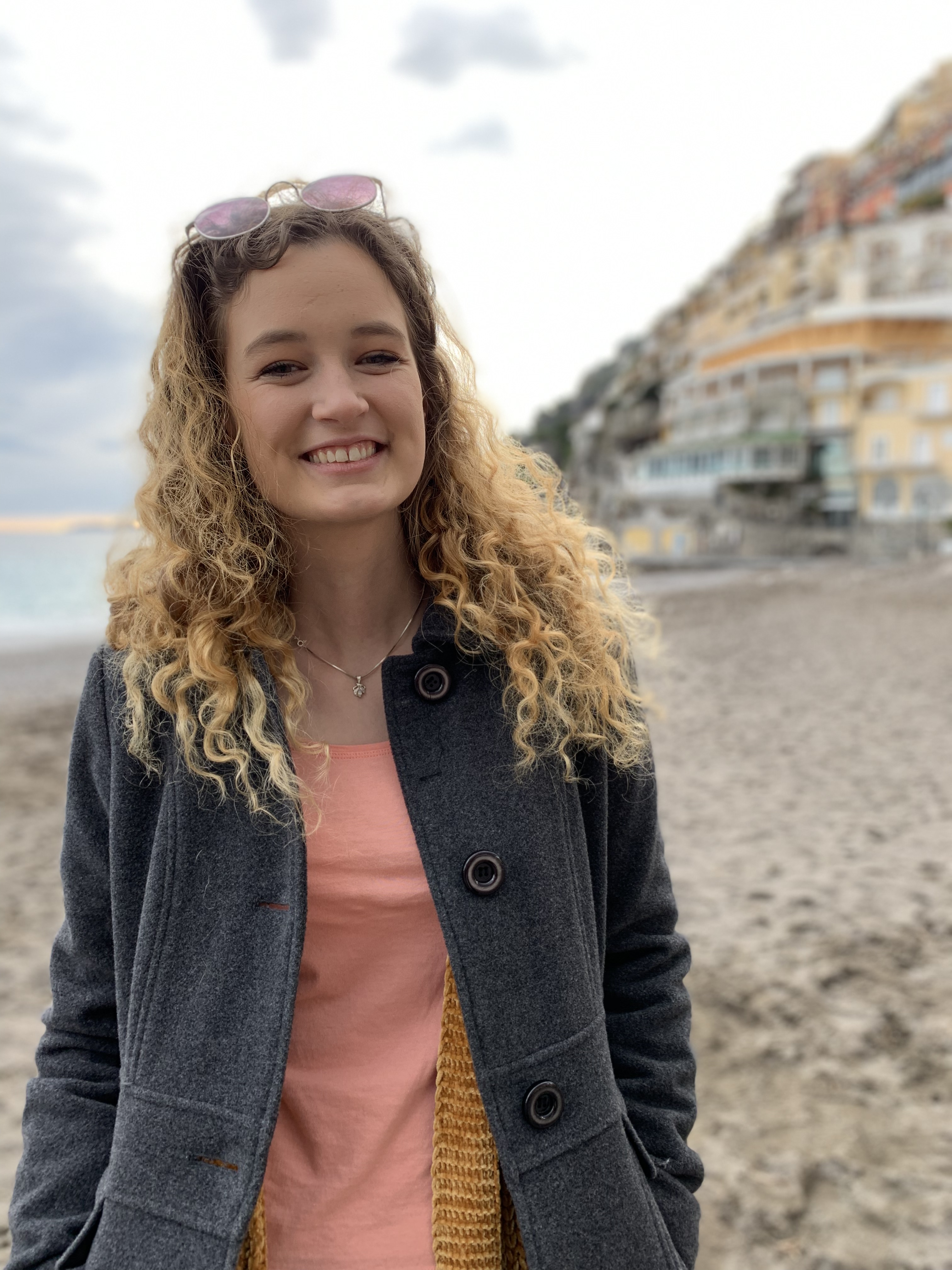 Anastazja Kołodziej – Communications Intern, Winter 2018/2019
My name is Anastazja Kolodziej. I was born in Poland but have lived in the United States for 15 years now. I grew up in Washington, D.C., and while going to elementary and middle school there, I attended the Polish school run by the Polish Embassy. I am currently a sophomore at the University of Maryland seeking a double degree in Journalism and Classics (Latin and Greek). At the University, I am a member of the Honors College in the Honors Humanities program; additionally, I hold a position as a co-executive of the UMD Model Congress club, write for the on-campus arts and politics publication the Writer's Bloc, and serve as a liaison between UMD and prospective Honors students as an Honors Ambassador. I love music and was lucky enough to be an intern this past fall at the Recording Industry Association of America in D.C. Outside of school, I have been involved with the Polish American Congress for over a year as a member and have been serving as the Corresponding Secretary for the Washington Bureau since July. I am excited for this internship and to learn more about Polish affairs while gaining valuable experience relevant to my chosen field of journalism.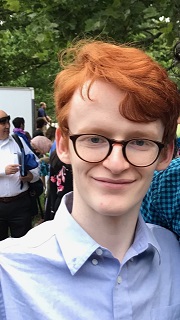 James Montagu, Communications Intern, Summer 2019
I am currently an undergraduate student at Princeton University from Princeton, New Jersey and I am majoring in history. My favorite research topics include European diplomacy, European-American relations, and US political history. I am interested in Poland and its history because of the important role that Poland plays in the Europe's history. I also want to learn more about Poland because of my heritage, I'm a second generation American and half Polish. In addition, my other academic interests include music and languages; I study music composition, Italian, and German. In my free time, I play the violin and am a member of the orchestra. I also compete in quiz bowl tournaments as part of the university's team. I hope to pursue further degrees in either history or law.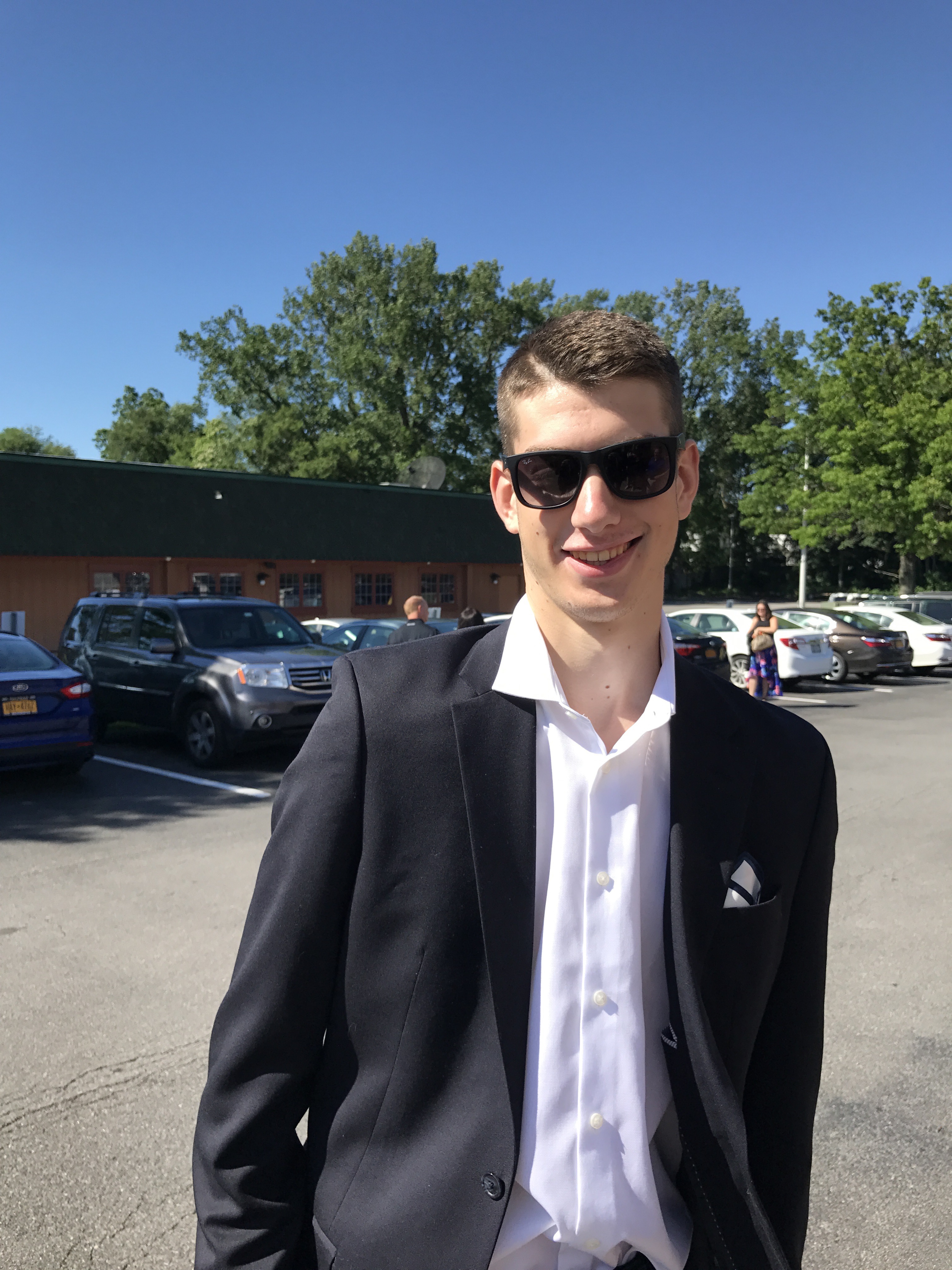 Adam Konicki – Communications Intern, Summer 2019
I was born and raised in Voorheesville, New York, just outside of the State Capital, Albany. Having lived in New York's Capital Region encouraged my interests in the democratic process and the importance of engagement on issues vital to my community. Community service, participation, and leadership is a key component of my character. Being nearly seven feet tall makes me stand out, and central to that is my drive to stand out in a positive and impactful way.
I graduated from Clayton A. Bouton High School in Voorheesville having played basketball for both the school and on Amateur Athletic Union (AAU) teams. I am attending Gordon College in Wenham, Massachusetts majoring in Communication and Marketing. I was selected for Gordon's James L. Forrester Venture Fellowship which focuses on entrepreneurial leadership and grassroots activism to ignite social change. I play for the Gordon's Fighting Scots NCAA Division 3 basketball team.
I grew up as and remain a faithful member of the Polish National Catholic Church (PNCC). I volunteer for various Church activities. I served on the National United Youth Association's Board. I continue to work at the Church's summer youth encampment, Kurs. I am also a member of the Young Men's Society of the Resurrection (Zjednoczone Tow. Meskie "Zmartwychwstanie.")
I have worked in retail, developing marketing strategies for gluten-free products and as a freelance marketing consultant. My other interests include experiential travel and encounters with different cultures and cuisines.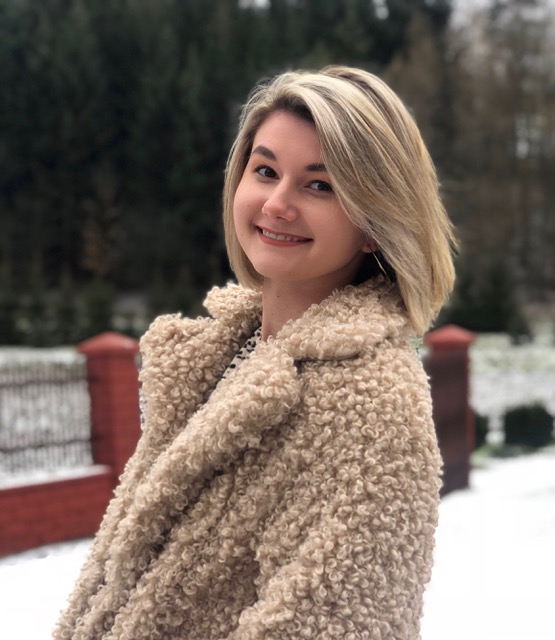 Patrycja Pajdak – Policy Intern, Summer 2019
Hello, my name is Patrycja Pajdak. Born in Poland, I moved to the United States with my family at the age of 3 and have resided in NJ ever since. Since then, I have never abandoned my commitment to my mother country, not only visiting during my childhood summers, but also attending a Polish Supplementary School in Clark, NJ where I continuously exercised my writing and reading skills, while becoming more familiar with Polish literature and history. Following my graduation, I continued to be an active member of the school, volunteering my Saturdays in the music class to help promote Polish culture and interact with Polish children through song and dance. If I was to choose something that best defines me, it would be my love of my Polish heritage. I am currently in my sophomore year at Princeton University, concentrating in the Woodrow Wilson School of Public & International Affairs. On campus, I am a member of Princeton's Polish Society, a College Council Co-Director of Community Development for my residential college, a Newsletter Chair for the Undergraduate Student Government, and an active member and social chair of the Girl Up program partnered with the United Nations Foundation. Traveling the world is one of my greatest passions and my most recent summer was spent volunteering as an English teacher in Phnom Penh, Cambodia for 8 weeks. I hope to pursue a career in foreign service and diplomacy.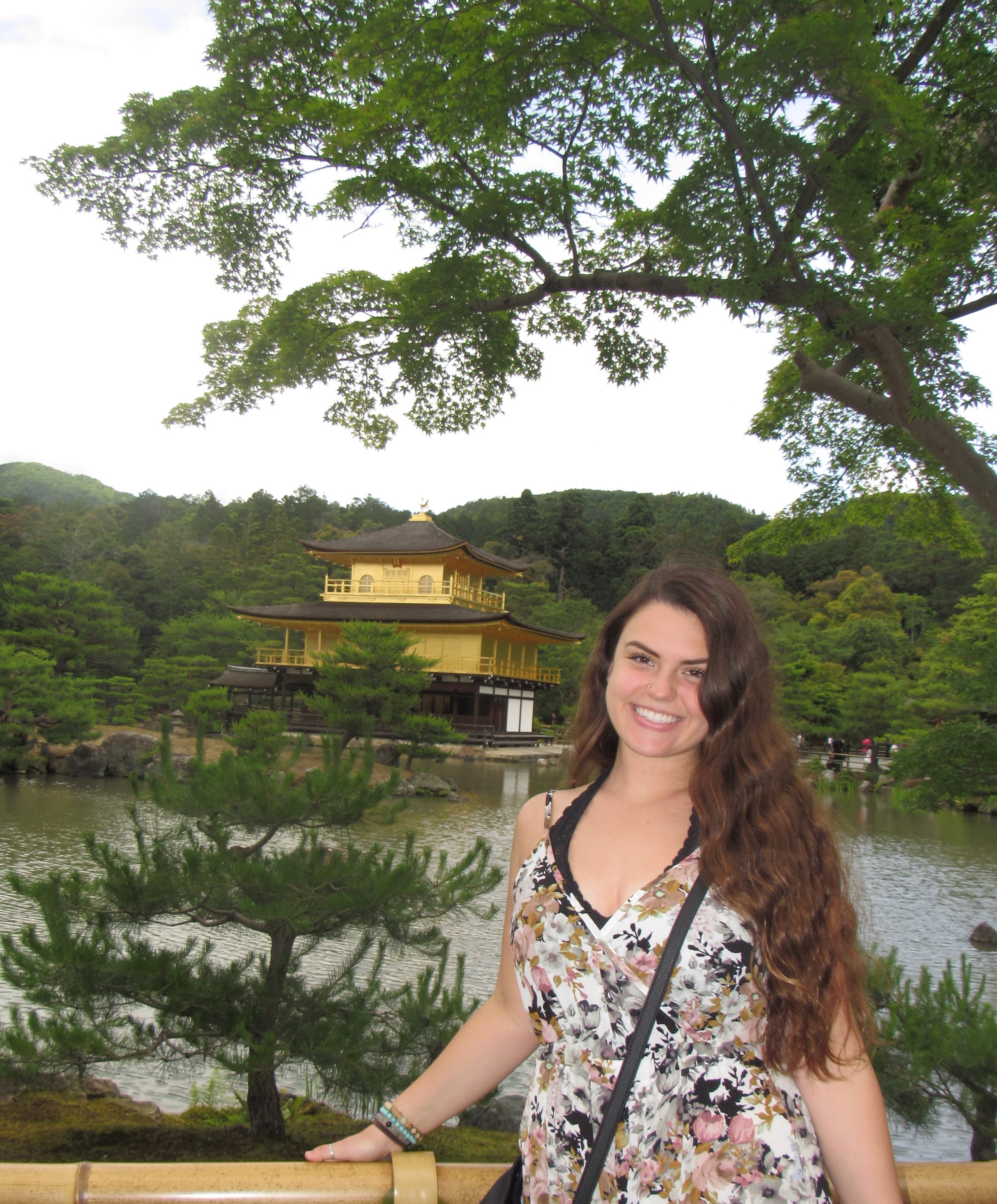 Alicja Szczepkowska –  Communications Intern, Winter 2018/2019
My name is Alicja Szczepkowska and I am from the Chicagoland area. I was born in Poland and moved to the United States with my parents when I was just two years old. I can speak, read, and write in Polish and even attended Polish school every Saturday from ages 4-16 where I was taught about the Polish language, literature, cultural traditions, history, and geography of Poland. Unfortunately, I have only been able to visit Poland once since moving to the U.S., however, I do plan on studying abroad in Poland next school year which I am very excited about. Throughout high school I was an active member of the Student Council, the National Honor Society as well as the Mu Alpha Theta Mathematics Honors Society. In addition, I volunteered as a mathematics tutor and helped out at my Polish school by assisting teachers with younger students. I have always been very proud of my Polish roots which is why finding this opportunity with the Polish American Congress has been an honor. Currently, I am a sophomore double majoring in Global Studies and Sociology at the University of Illinois in Urbana-Champaign. While I am not exactly sure what career I would like to pursue in the future, I do hope it involves foreign policy and international relations. I look forward to this internship and hope it expands my knowledge about Polish policy and security issues and how these issues affect Poland as well as the Polish American community.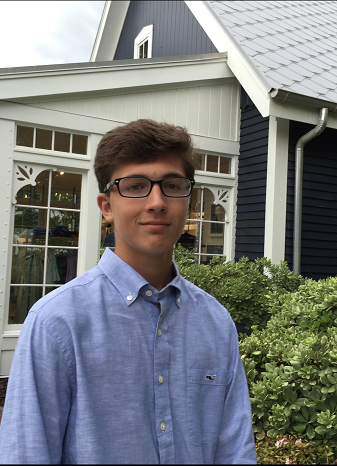 Alexander Tantum – Policy Intern Summer 2019
Hi, my name is Alexander Tantum. I was born in New Jersey and have lived in Manalapan, New Jersey my entire life. My maternal grandmother's family is from Poland, and a significant portion of my ancestry is Polish. I am currently entering my sophomore year in the College of Liberal Arts and Sciences at Villanova University and have not yet declared my major. In my Fall semester at Villanova I made the Dean's List. In June 2018 I graduated in the top 10% of my class from Colts Neck High School, a public high school in Colts Neck, New Jersey where I was a student in the Law and Public Service Program. As a high school student, I was involved in the school's chapter of Junior State of America (JSA) organization which is a national political organization for students, and as a participant in a JSA Summer program I had the privilege to attend the 2016 Democratic National Convention. I was also a member of the National Honor Society. I played singles for the varsity tennis team for four years and was the captain during my senior year. For the last three summers I was an intern in the Administration Department of Manalapan Township leading a variety of projects for the town. In 2018 I served as an intern for the Monmouth County Republican Office. During my freshman year at Villanova I played intramural tennis and was a member of the Young Republicans Club, along with the Villanova Pre-Law Society.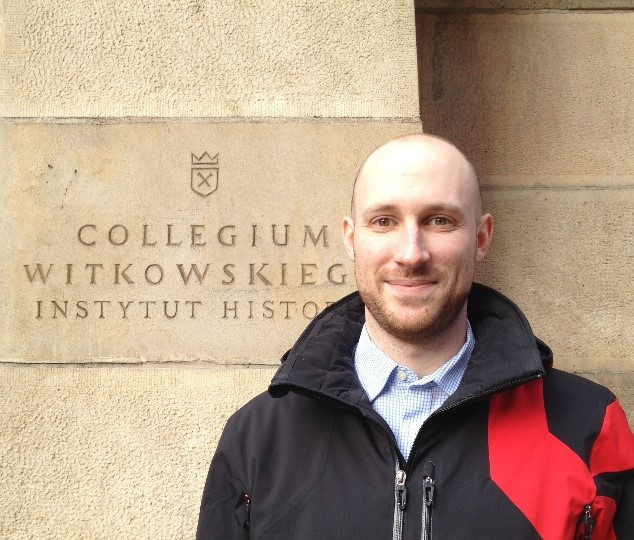 Paweł Markiewicz – Communications Fellow, Winter 2018/2019
A native of Revere, Massachusetts I completed my bachelor studies magna cum laude at Salem State College where I majored in history with a minor in secondary education. After earning my master of liberal arts degree at Harvard University's School of Continuing Education and Extension Studies, I began doctoral studies at the Institute of History, Jagiellonian University in Kraków. My scholarly interests center on the history of East-Central Europe during the 20th century. My doctoral dissertation examines the complicated topic of German-Ukrainian collaboration on Nazi-occupied Polish territory (the General Government). Other interests of mine include: Polish-Ukrainian relations, Ukrainian-German relations, borderland studies, nationalism and transnationalism; ethno-politics, East European nationalist movements, inter-ethnic conflicts, and Polish diaspora studies. In addition to this I am also interested in current events associated with East Central Europe. Besides my scholarly interests, I am also active in American Polonia. I am a member of post 37 of the Polish Army Veterans Association of America (Stowarzyszenie Weteranów Armii Polskiej w Ameryce) and was a contributing writer to the White Eagle – Biały Orzeł newspaper.
If you are interested in applying to our internship program, please contact Klara Z. Wiśniewska at kwisniewska@pac1944.org.
Are you interested in supporting our internship program? Please click