By Alicja Szczepkowska
Should the construction of Nord Stream 2 be halted due to great opposition from neighboring European countries?
Nord Stream is a natural gas pipeline—composed of two parallel lines—that run across the Baltic Sea from Vyborg, Russia to Greifswald, Germany. The lines were laid and inaugurated between 2011 and 2012, and are owned and managed by Nord Stream AG whose main shareholder is Gazprom, a Russian gas company. The pipeline is the longest offshore pipeline in the world and its intended goal was to secure energy security across Europe. Due to its enormous success in transporting 55 billion cubic meters of natural gas annually, a plan to double this amount has been implemented with the construction of Nord Stream 2 which is owned by Public Joint Stock Company Gazprom.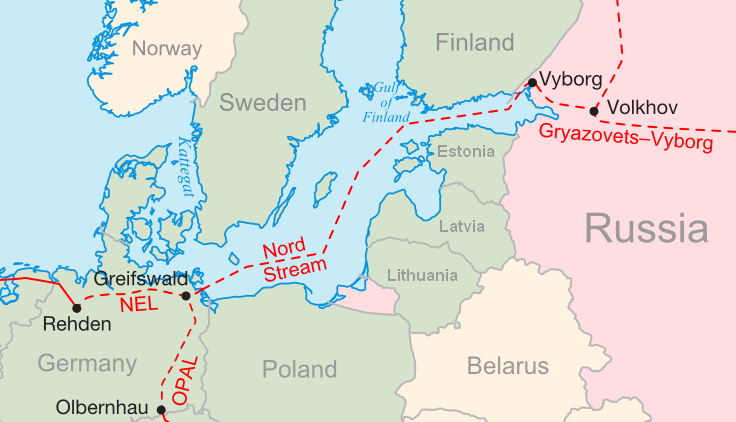 Image source: https://de.m.wikipedia.org/wiki/Datei:Nordstream.png
The construction of Nord Stream 2 began in May of 2018 and is planned to be completed by November of 2019 according to Gazprom—the company that is financing its construction. By assembling two more lines that will run next to Nord Stream 1 from Ust Luga, Russia to Greifswald, Germany, the capacity will be at 110 billion cubic meters. While the Nord Stream 2 project is obviously supported by the Kremlin and Germany, other neighboring European countries, as well as the United States, have expressed strong opposition to this endeavor. Analysts and politicians in Poland have compared Nord Stream 1 to the Soviet-Nazi German Molotov-Ribbentrop Pact of 1939. Nord Stream 2 has, in effect, been labeled Molotov-Ribbentrop Pact 2.
Poland, Lithuania, Ukraine, and other Eastern European countries have been registering their strong objections to the Nord Stream 2 project because it will make existing pipelines in these countries either redundant, or obsolete. This will occur because the pipelines of Nord Stream 2 will be under the Baltic Sea. The Kremlin's natural gas will no longer flow west through pipelines in countries between Germany and Russia. As a result, these countries will no longer collect natural gas transit fees. Previously, natural gas transit fees annually generated about $2 billion dollars for Ukraine. In the past, when Russia closed gas pipe valves, a decrease in sales hurt not only Gazprom, but also its buyers too. Therefore, once Nord Stream 2 is operational, Ukrainian pipelines will no longer be in service and Ukraine will lose a major source of revenue. Since Germany is Russia's most valued customer, other European countries' pipelines, like those in Poland and Slovakia, which have carried Russian natural gas to the west, will likely cease to be operational because they will not be able to compete with Nord Stream 2.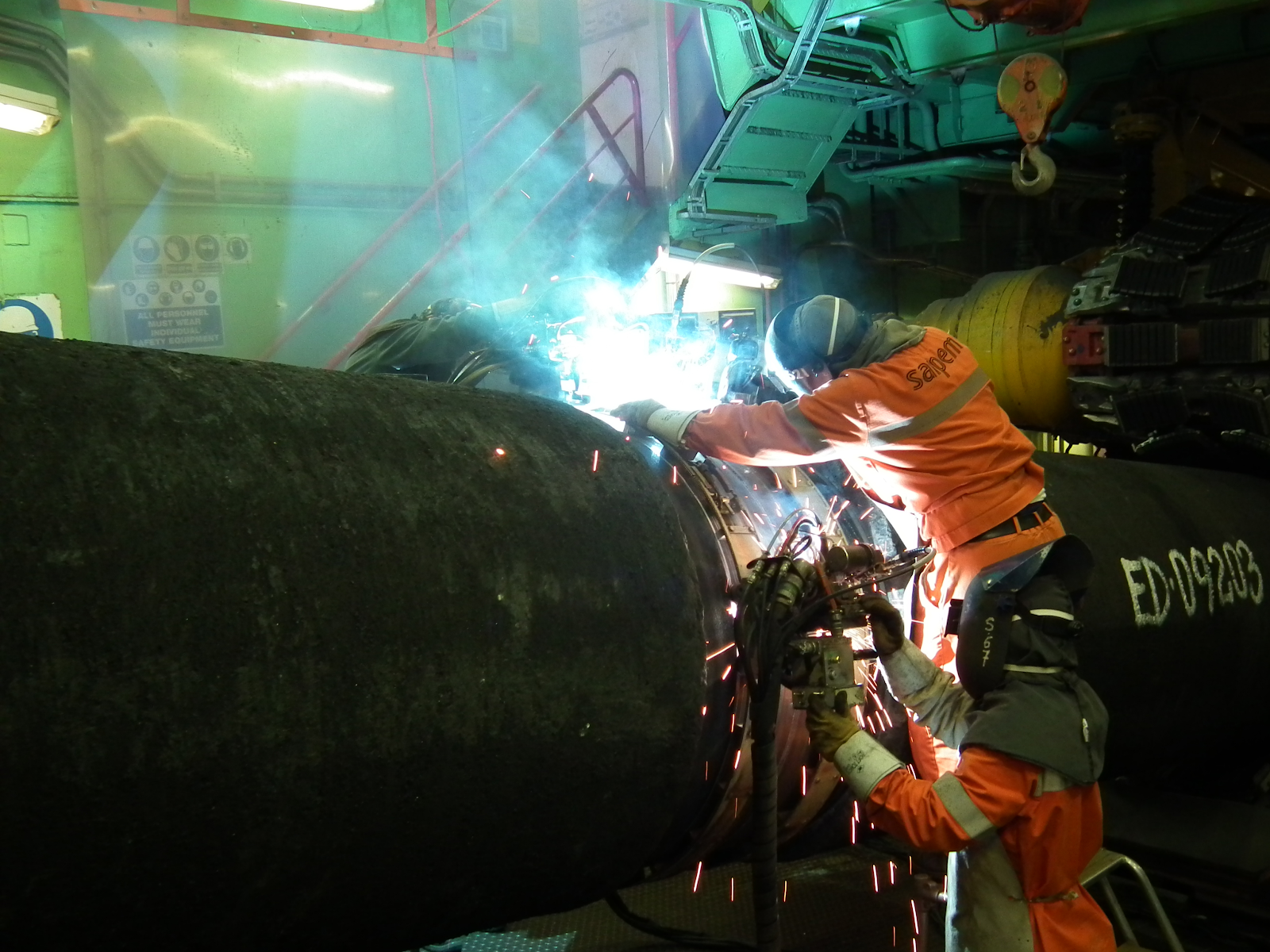 Image Source: https://commons.wikimedia.org/wiki/File:Nord_Stream_-_two_pipes_are_welded_together_on_the_Castoro_Sei_pipelaying_vessel.jpg
U.S. President Donald Trump has also expressed his disapproval of Nord Stream 2. He has insisted that Russia will have unwarranted power over Germany while at the same time other European nations will become alienated. A Russian-German alliance could be a major threat to European security since the Kremlin's aggression within the region has persisted. For example, in November of 2018, Russian vessels fired at Ukrainian ships, seizing three of them. This provides further evidence that the Kremlin's aggression has been a major threat to not only Ukrainian security but also European security overall. In addition, minimizing the European Union's dependence on Russian gas is most certainly in the best interest of the United States. The U.S. could offer alternatives to Russian gas by exporting its liquefied natural gas to the Central and East European market.
Moreover, environmental concerns related to the construction of Nord Stream 2 have also emerged. Environmental organizations including Germany's Nature and Biodiversity Conservation Union (NABU) insist that dredging practices being used to install the pipeline are disturbing and destroying flora and fauna throughout the Baltic Sea. Greenpeace as well as other environmental groups also claim that construction is polluting Germany's coast with toxic waste. Citizens of Greifswald, the city in which Nord Stream has its end point, have noticed that oil is washing ashore. According to DW News, "People living near the Bay of Greifswald in northeastern Germany started telling authorities in June about 'tennis ball-sized' lumps of pink-purple oil washing ashore, some of it into areas covered by the European Union's Natura 2000 environmental protection program."
According to Poland's President Andrzej Duda, Nord Stream 2 will threaten energy security across Europe. While the pipeline may seem like an efficient and effective method of transporting natural gas, it will not only increase Russia's influence within the region and make it the dominant supplier for the European Union market but consequently, will also put neighboring European states, for example, Poland, Slovakia, and Ukraine, in a vulnerable position. The project may advance Kremlin's geopolitical goals, but does not serve Europe's overall energy security needs.
Do you want to know more about this issue or explore further? Are you interested in funding PAC's advocacy effort? Please click