by Alicja Szczepkowska
Will Tesla's CEO Elon Musk agree to construct a Tesla Gigafactory in Poland?
Tesla is an American automotive company based in Palo Alto, CA specializing in electric car manufacturing. The company has advanced the world's transition to sustainable energy with electric cars and solar panel manufacturing. It is no surprise that Poland, with its fast economic growth, is involved in an effort to establish a Tesla Gigafactory within its borders. Prime Minister Mateusz Morawiecki has expressed his desire to do business with Tesla's CEO Elon Musk discussing how a low tax environment, talented labor force, and vibrant economy would make Poland the perfect location to construct the facility.
In a recent statement, Prime Minister Morawiecki disclosed that he had spoken to Elon Musk about electromobility initiatives. Initiatives such as the Strategy for Responsible Development also known as Morawiecki's Plan and organizations such as the Polish Development Fund are supportive of the idea of building a gigafactory in the country. Poland is already committed to electromobility, for example, the government has introduced new regulations pertaining to electric vehicles and laws endorsing new buildings that would have parking spots for these cars. According to Fox Business, Morawiecki stated that "We [Poland] are offering money to train, retrain, to employ people, to some tax relief in terms of property tax and also we are offering a very good environment."
Poland, however, is not the only European country looking to establish a Tesla facility. Other countries are interested in the idea as well. France has suggested opening a factory at the Fessenheim nuclear power plant. Portugal began an online promotional campaign to popularize electric cars. Lithuania has even made use of Minecraft players from the country who created a Gigafactory model in the game. The expansion of Tesla to Europe began in 2009 when the first salon was opened in London. The company's European Headquarters are located in Amsterdam where the maintenance center is located along with a plant that assembles certain elements of the cars. In Prum, Germany there is also a division that handles automation and enhancement of the production process.
As of now, Germany is a leading choice for the European Tesla Gigafactory, however, the location remains to be determined so Poland still has time to sway the final settlement.
Do you want to know more about this issue or explore further? Are you interested in funding PAC's advocacy effort? Please click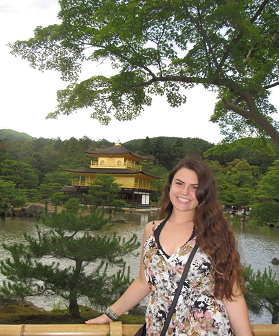 Alicja Szczepkowska is an intern at the Polish American Congress and an undergraduate student at the University of Illinois in Urbana Champaign majoring in Global Studies and Sociology.